News | Conference Topics | Presentations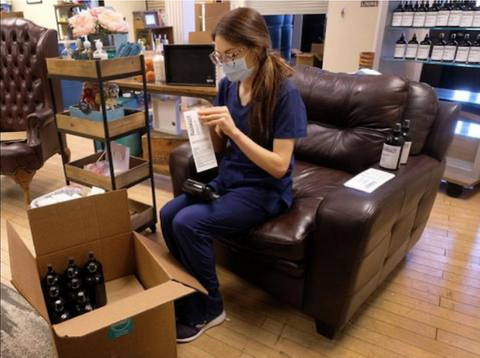 Adjustments are also being made at Stonegate Pharmacy, a family owned business that operates in Austin and San Antonio.
Pharmacies are deemed essential during the outbreak, but Stonegate has seen the number of prescriptions it fills drop by a third, said Andy Ruiz, a company co-owner who works as the pharmacist at the Austin location.
Advanced pharmacotherapy seminar "Adrenal and Pituitary Disorders
Advanced pharmacotherapy seminar "Chronic Renal Disease"
Male and Female Bioidentical Hormones for students, pharmacists, partners, and patient education seminars
Pain Management: Issues in community based pharmacy.
Advanced Contemporary Compounding for Special Populations - Hospice / Pain Management / Wound Care
Posaconazole or Fluconazole for Prophylaxis in Severe Graft-versus-Host Disease.
Acute Treatment of Migraines: Algorithm.
Treatment of Clozapine Refractory Schizophrenia and Schizoaffective Disorder
Hydrocortisone Therapy for Patients with Septic Shock
Treatment of Vertebral Osteomyelitis in Adults
Influenza & Pneumococcal Vaccination: Community Acquired Pneumonia a Role for Community Pharmacists to Improve Public Health
Replacement Therapy: What's Most Effective?