News | Conference Topics | Presentations
The Food and Drug Administration has now issued warnings about 75 hand sanitizer products.
Officials say the products contain high levels of toxic methanol, which can cause blindness and even death if ingested.
Symptoms of methanol poisoning include nausea, dizziness, weakness, and visual disturbances.
More people are demanding refunds for things bought before the pandemic. PayPal, Square and others are trying to protect themselves, but it's coming at the expense of businesses that use them. Stonegate Pharmacy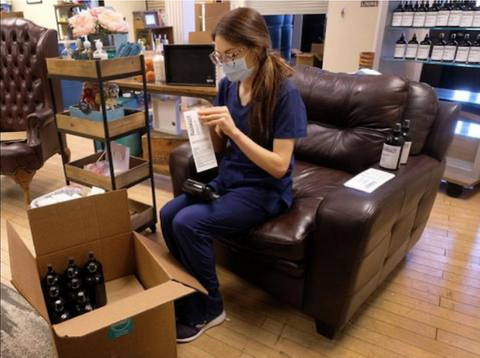 Adjustments are also being made at Stonegate Pharmacy, a family owned business that operates in Austin and San Antonio.
Pharmacies are deemed essential during the outbreak, but Stonegate has seen the number of prescriptions it fills drop by a third, said Andy Ruiz, a company co-owner who works as the pharmacist at the Austin location.
Recent Lecture Topics
Understanding the Off-label CBD Formulations and Regimens to Maximisze Patient Outcomes: Texas Nurse Practitioner 32nd Annual Conference, September 26, 2020
Acute Treatment of Migraines: Algorithm.
Advanced Contemporary Compounding for Special Populations - Hospice / Pain Management / Wound Care
Advanced pharmacotherapy seminar "Adrenal and Pituitary Disorders"
Advanced pharmacotherapy seminar "Chronic Renal Disease"
Bone and Joint Disorders
Hydrocortisone Therapy for Patients with Septic Shock
Influenza & Pneumococcal Vaccination: Community Acquired Pneumonia a Role for Community Pharmacists to Improve Public Health
Male and Female Bioidentical Hormones for students, pharmacists, partners, and patient education seminars
Pain Management: Issues in community based pharmacy
Posaconazole or Fluconazole for Prophylaxis in Severe Graft-versus-Host Disease
Replacement Therapy: What's Most Effective?
Treatment of Clozapine Refractory Schizophrenia and Schizoaffective Disorder
Treatment of Vertebral Osteomyelitis in Adults