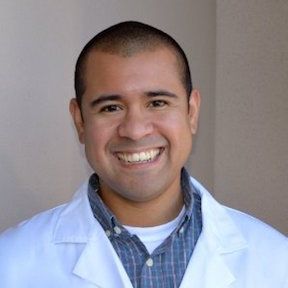 Andy Ruiz, PharmD, MSc, FACA President/Partner
Dr. Andy Ruiz is President and Partner at Stonegate Pharmacies: Stonegate Pharmacy, and Stonegate Pharmacy on Broadway.
Andy attended The University of Texas at Austin for 2 years prior to entering the University of Texas at Austin College of Pharmacy where he earned his Doctor of Pharmacy in 2008. After completion of his Doctor of Pharmacy, Andy assisted in the design and implementation of the first combined Master of Science in Pharmacy and Community Pharmacy Residency. He was also the first trainee of this American Society of Health-System Pharmacists (ASHP) accredited residency. After completion of the combined Master of Science/Residency Program, Andy joined an independent pharmacy in San Antonio,Texas where he was the Wellness Director and Pharmacist-in-Charge of a closed door specialty and home infusion pharmacy. In May of 2011, Andy moved to Austin and soon after assumed his role as business partner and Pharmacist-in-Charge at Stonegate Pharmacy. As President, Andy oversees all operations of Stonegate Pharmacies.
Andy enjoys teaching at the academic, interprofessional and intraprofessional level. At the University of Texas at Austin College of Pharmacy Andy teaches both elective and didactic courses as an Adjunct Assistant Professor. Dr. Ruiz also serves as an Adjunct Assistant Professor for Midwestern University College of Pharmacy, and faculty preceptor for Incarnate Word University Feik School of Pharmacy. In addition, Andy lectures for various chemicals companies on Hormone Replacement Therapy for Men and Women and Endocrine dysfunction. He is also a Fellow, and serves as an instructor, for the American College of Apothecaries where he teaches advanced courses in Men's and Women's Health.
In 2010, Andy published his original research on Bioidentical Hormones. Prior to 2010, Andy published original research on Infectious Disease. Andy served on the Board of The International Academy of Compounding Pharmacists (IACP) Foundation and served as the Foundation's Research Committee Chair. Andy is currently a member of the National Community Pharmacist Association (NCPA), Texas Pharmacy Association (TPA), American College of Apothecaries (ACA), and Alliance of Independent Pharmacists of Texas (AIP). Andy is also active in research and his current research is focused on the safety and efficacy of various routes of administration for Bioidentical Hormone Replacement Therapy in menopausal women. He hopes to start a new study on the utility of sublingual hormone replacement therapy.